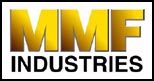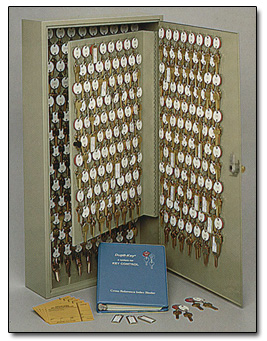 Dupli-Key Two-Tag Cabinets and Tags
Sturdy welded steel construction with piano hinged doors and key panels. Designed to be hung on wall, used on table or shelf, or recessed into wall opening. Bodies are 20 gauge steel with 18-gauge doors. Cabinets include standard key lock and can be master keyed at additional cost. Combination or dual control locks available. Colour - Sand.
The Two-Tag Key Control System
File keys are attached permanently to numbered octagonal key tags and filed on key hooks. Duplicate loaner keys are fastened to numbered snap-hook oval key tags and filed on the same hook. When a key is loaned or issued, a receipt slip recording key recipient and date is inserted into a brass holder and hung with the permanent file key. A complete Key Loan Register records all keys loaned. A unique three-way cross reference index binder logs vital key information.